Inventory of emission of pollutants
The QualityAmb team prepares inventory of atmospheric pollutants for any type of emitting source.
INDUSTRIAL EMISSION SOURCES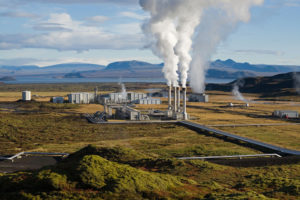 The determination of the amount of air pollutants emitted by any type of source depends on a series of calculations that relate the emissions to the characteristics of the industrial processes, products involved and local characteristics of the place where the source is. The inventory of industrial emitting sources is elaborated from established international protocols, allowing the calculation of emission of pollutants regulated and / or relevant or characteristic of the industrial activity evaluated, such as particulate material, sulfur dioxide, nitrogen oxides, carbon monoxide, Volatile organic compounds, hydrocarbons, fluorides, acid mists, heavy metals, among others. The inventory of industrial emissions covers point sources (stacks), diffuse sources (stockpiles, transfers, tanks, etc.) and mobile sources (industrial traffic routes). QualityAmb has professionals with extensive experience in the elaboration of inventories of industrial emissions, characterizing them and georeferencing them for various uses, notably for application in atmospheric dispersion studies (EDA).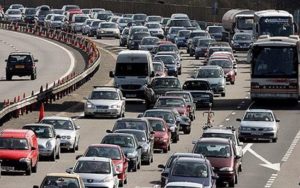 Through the use of international and national protocols such as the Intergovernmental Panel on Climate Change (IPCC), the Brazilian Ministry of Environment (MMA), the European Environment Agency (EEA) and the Emission Inventory Improvement Program (EIIP), QualityAmb develops studies Of inventory of urban emitting sources in several brazilian cities. The cities have diverse emitting sources and that do not necessarily have industrial origin. Ports, airports, traffic routes, landfills, sewage treatment plants, fires, restaurants, bakeries and steakhouses are some examples of sources of air pollutants common in cities that can quantify their emissions, providing a diagnosis of the emitted matrix of the evaluated region. Additional evaluations with atmospheric dispersion studies from such sources subsidize air quality management with the development of public policies aimed at improving the environmental quality of urban centers.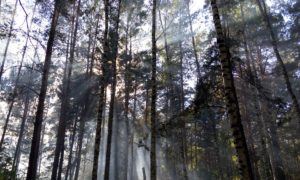 Emissions of anthropogenic origin are generally those with the highest polluting potential of the atmosphere. However, there are other types of sources where man does not configure as the main agent. These sources are called natural sources of emission, highlighting mangroves, flooded areas, electric discharges, areas with vegetation cover, among others. Biogenic emissions are a subset of natural sources and emit air pollutants such as volatile organic compounds (VOCs), methane (CH4), aerosols, nitrogen oxides (NOx), among others. By using international protocols such as the European Environment Agency (EEA) and recognized emission models such as the MEGAN (Model of Emissions of Gases and Aerosols from Nature), the QualityAmb team develops emission inventories of natural emission sources and has extensive experience in the use of emission estimation techniques of this emitting source typology.