Study of atmospheric dispersion
REGULATORY MODELS OF ATMOSPHERIC DISPERSION
Atmospheric dispersion studies are becoming required necessary due to the increasing number of sources emitting pollutants from the urbanization and industrialization of large urban centers. The dispersion modeling is a main instrument to simulate the process of transport of pollutants in the atmosphere, being widely used to assist in the monitoring and control of pollution for the installation of new industrial complexes.
QualityAmb is a global provider of atmospheric dispersion models and leader in the practical use of AERMOD, CALPUFF and other dispersion models, providing high computational performance. Through its clustered modeling infrastructure, QualityAmb saves hours of computational processing, allowing for more detailed analysis and faster conclusion of your projects.
MODELING SCENARIO – AERMOD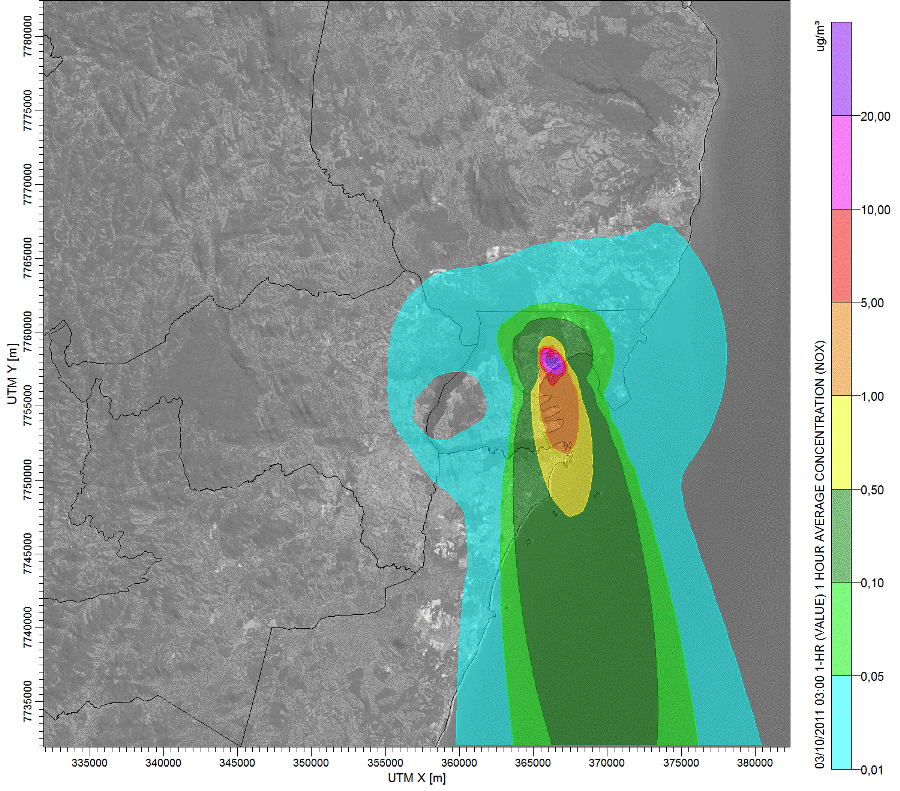 MODELING SCENARIO – CALPUFF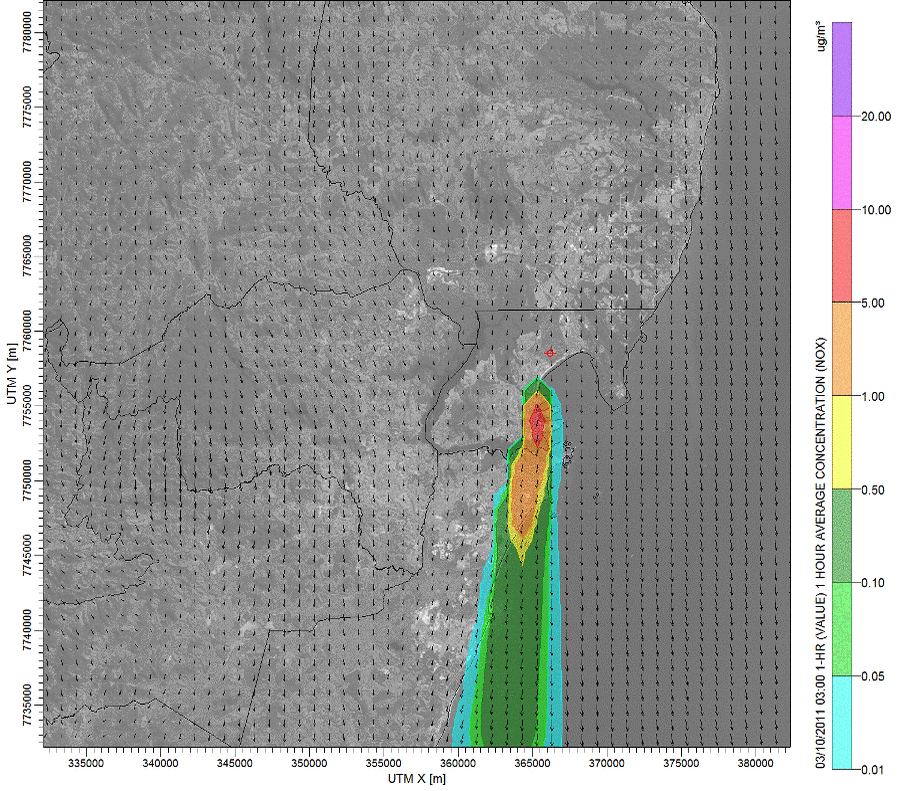 PHOTOCHEMICAL MODELS OF ATMOSPHERIC DISPERSION
QualityAmb also provides the market with dispersion studies of atmospheric pollutants involving more sophisticated dispersion models, such as CMAQ and WRF-Chem, capable of handling transport of pollutants, mixing and chemical transformation of gases and aerosols. Unlike the regulatory models (Calpuff and Aermod), the CMAQ and WRF-Chem models also provide the evaluation of the dispersion of the pollutant ozone, recommended for being one of the pollutants that have an air quality standard in the Brazilian territory.
MODELING SCENARIO – AERMOD